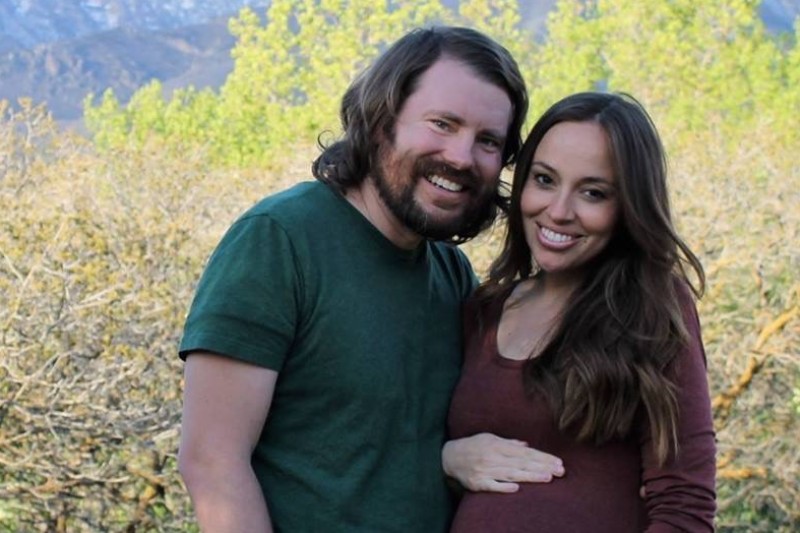 Late Thursday afternoon, one of Lindsay's (my wife) best friends from childhood called me as I was getting home from work. I had just pulled into the driveway and when I saw the caller ID. I was surprised. Sure, I knew and liked my wife's friend, but she doesn't call me, she calls my wife. Then I realized that my wife probably wasn't answering because she was up in the mountains camping with a youth church group. "Wes" she said in a quivering voice, "I have some bad news". Immediately I thought of another of Lindsay's childhood best friends who was due to have her baby that weekend. "Did Sharry lose the baby?" I asked. She said, "No, Sharry passed away during child birth. Her heart stopped during an emergency C-section (later it was discovered that she suffered an amniotic embolism). I have been trying to call Lindsay, but she isn't picking up."
I was at a loss of words. I didn't think that those things happened anymore. Mothers rarely die while giving birth especially when delivering at a hospital. Not only was the news hard to hear, I had to relay that to my wife. I immediately thought of her husband. This would be absolutely devastating.
Sharry Buhanan-Decker led an incredible life. She was what might be termed a renaissance woman; a talented musician, artist, writer, and person. She and Jared spent much of their time together serving those less fortunate than themselves. For those who would like to support her husband, Jared, financially at this time, there is a gofundme account set up for them here.
In addition to her talents, Sharry had more foresight than any other person I knew. When i listened to her husband talk at her funeral, I was amazed to learn about the amount of content that she created for her family before she died. She wrote a touching letter to her unborn son the day of his due date about her aspirations for him and how excited she was meet him. She was in the middle of creating memoirs of her life. She had just updated her bucket list that included, "save someone's life:, and "become an angel" (two items she checked off on her last day). She had just uploaded multiple videos of herself on YouTube singing songs while playing the guitar, and had hidden several "notes" to her husband around the house. She had even written Jared's (Sharry's husband) Eulogy describing her sentiments about him and the life they were sharing. I can't help but believe that her efforts to provide/create this material was divinely inspired.
I am sure that her efforts will be greatly appreciated. Their baby boy will undoubtedly return to her letters, memoirs. songs, etc. for comfort. Instead of a mother that he never knew, he will have a mother that inspires and gives confidence. I am positive that given the choice, her husband and child will be more grateful for Sharry's preparation than anything that I could ever do as an estate planner. The most important gifts that we can give our heirs is not one of convenience and probate avoidance, but those gifts that only we can uniquely give. Lessons in life come from surprising events. I am grateful for Sharry's example and friendship. I know I will be a better person and estate planner because of it.